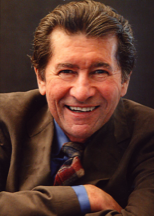 Meet Maurice Kamhi, Author
Dodging bullets and bombs, Maurice Kamhi made his way out of Sarajevo, Bosinia, where he was born, to the U.S. via Dalmatia, and Italy.
After getting his college degree in Film from the City College of New York, he was a teacher, social worker, actor, playwright, & director, doing dramas for television, Broadway and off-Broadway. He wrote, produced, directed a weekly television show on WNYC-TV for seven years.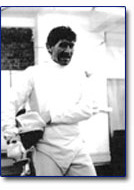 A Fencing Champion
For a number of years, he was one of the top fencers in the country, eliminating the reigning Olympic champion from Romania in the semi-finals of an international competition, and the story was published in the New York Times. He fenced for F. Murray Abraham in the movie,
By the Sword
and coached Matthew Modine for his fencing scenes in the movie,
Cuthroat Island
. He also fenced in a national television commercial.
A New Yorker

As befits a New Yorker, he was once attacked by two muggers, one of whom held a knife to his throat in the vestibule of an apartment building on the Upper West Side. Grabbing the knife blade in his hand, the writer carried the two muggers, who were trying to bring him down, out of the building while the knife blade kept cutting into his palm.

Once outside, all three fell to the pavement, after which the muggers got up and ran, leaving the intended victim and his bleeding palm to ponder on the ways of jungle; thinking about Jane and Boy, and of course, Cheetah.

Maurice speaks Italian, Bosnian, and English fluently while able to get along passably well in Spanish and French.